Dr. Ori Shinar trained and earned his Doctor of Psychology (Psy.D.) degree in Clinical Psychology from Yeshiva University (Ferkauf Graduate School of Psychology) on the Albert Einstein College of Medicine Campus. He attended the University of California, Irvine to earn a B.A. in Psychology. After graduate school, Dr. Shinar received his graduate clinical training at Cornell Cognitive Therapy Clinic at the Weill Cornell Medical College in Manhattan and interned at North Shore- Long Island Jewish Schneider's Children's Hospital. He followed up with an additional post-doctoral fellowship at LIJ for additional specialty training.
Dr. Shinar has been able to publish in a variety of professional journals and made an appearance as a guest on The Dr. Oz Show as an expert in the diagnosis and treatment of nail-biting/skin picking. He specializes in Cognitive Behavior Therapy for a variety of disorders including Social Anxiety, Specific Phobias, Panic Disorder, Generalized Anxiety, Body-Focused Repetitive Behaviors like hair pulling (trichotillomania), skin picking, and nail-biting.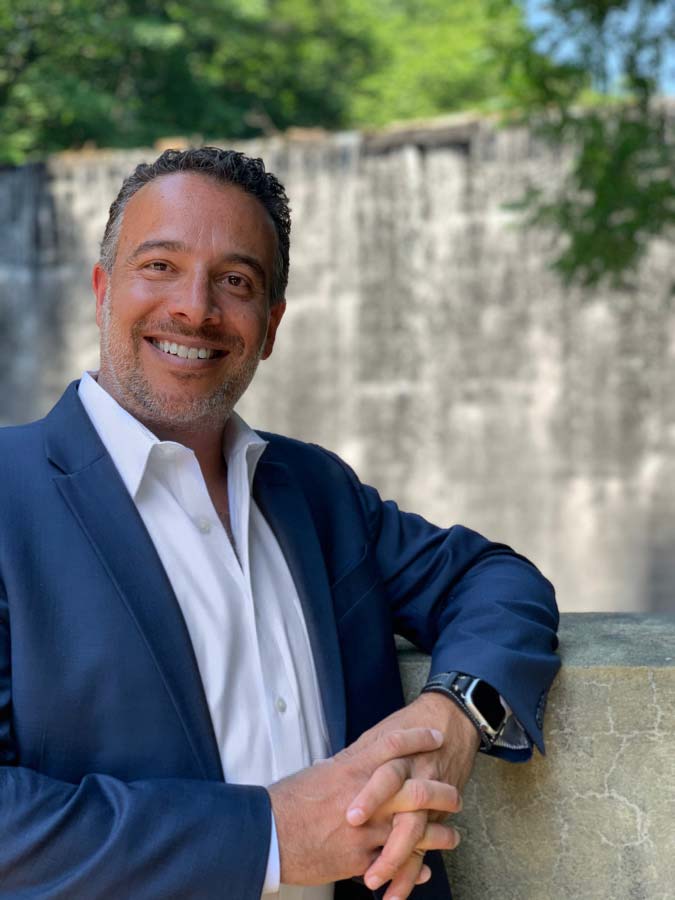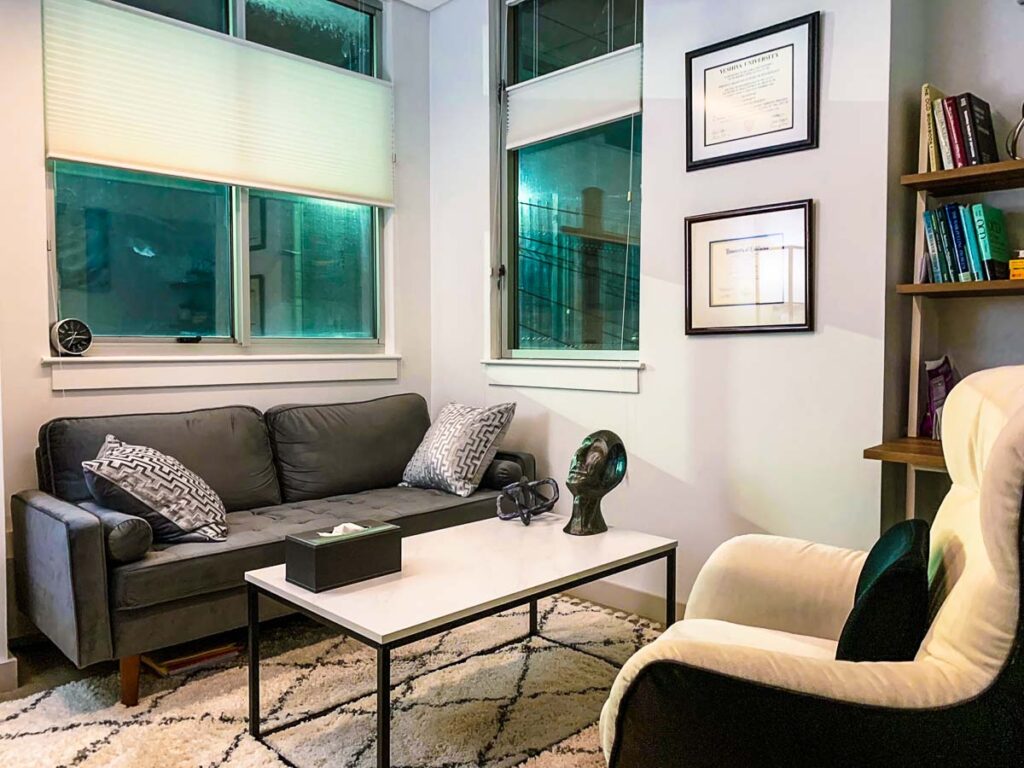 Dr. Shinar's private practice offers over two decades of specialization in the CBT treatment of Body Focused Repetitive Behaviors (Hair Pulling, Skin Picking), ADD/ADHD, Anxiety Disorders, and OCD in an upscale, private office environment on the East side of Midtown Manhattan. Both in-person and virtual/teletherapy options are available upon request. Highly desired time slots may incur a wait for initial appointments, but every effort will be made to meet your scheduling availability.
Dr. Shinar's practice also focuses on Parenting, Divorce, and Family Transitions. With specialized training in parent management training (PMT), Dr. Shinar helps educate and coach parents to change their child's problem behaviors using principles of learning theory and behavior modification. In addition, Dr. Shinar provides Divorce Counseling to support individuals as they begin to create a new life for themselves. Pre and Post-divorce therapy help you work through the emotional and practical difficulties that often come with going through a divorce.
Dr. Ori Shinar, located in Midtown Manhattan, specializes in cognitive behavior, dialectic behavior, and mindfulness-based cognitive therapy. We focus on time-limited, structured approaches to help you with managing thoughts, behaviors and emotions.
Our Behavioral Therapy Approach
Systematic Desensitization
Systematic Desensitization is is a type of behavior therapy in which we together as a team to create a hierarchy of your fears, with the most feared situation on the top of the ladder and the least feared situation on the bottom. You will be encouraged to face a fear you rate on a lower level and systematically work your way up the ladder. Systemic Desensitization therapy is highly effective in helping people gain confidence and stop avoiding over and over again.
Exposure Therapy and Response Prevention (ERP)
ERP is a type of therapy in which you begin facing fearful or distressing thoughts, feelings, or images, while also reducing the number of compulsions or rituals you perform. This will lead to you learning how to manage the short-term discomforts and trust that the anxiety will pass while making long-term gains! ERP is commonly used to alleviate obsessive-compulsive disorder.
Habit Reversal and Stimulus Control (HR/SC)
HR/SC is the primary evidence-based treatment for body-focused repetitive behaviors like hair pulling, skin picking, and nail-biting and addictive behaviors like gambling, sex addiction, and substance use. Through the use of self-monitoring, obstacle techniques, lifestyle choices, and thought restructuring, you can quickly learn how to "unlearn" behavior that is ruining your life.
What you should expect from your session with Dr. Ori Shinar
What happens in my first session?
For your initial (one hour) evaluation, Dr. Ori Shinar will focus on collecting a detailed psychological and medical history and evaluate you for all possible psychological/psychiatric disorders.
After he inquires about any other information that would be relevant to your treatment, Dr. Shinar will work with you to determine your target goals in therapy and formulate a treatment plan specifically tailored to your needs. He will answer your questions about CBT, your diagnosis, your prognosis and estimated time of treatment, or any other concerns you may have.
Why do I need an evaluation?
The first session/evaluation is considered a trial session to assess if you are a good fit for this style of therapy. If both parties agree that there it's a good fit in terms of style, personality, and your target goals, you and Dr. Shinar agree to move forward in treatment. 
And of course, if it is determined we are not a good fit, you will be referred to a therapist or psychiatrist how may better serve your therapy needs.
What happens after my first Session?
Follow-up sessions are weekly 45 minute sessions that involve focusing on a plan to meet your target goals. This may involve techniques called "cognitive restructuring" which includes identifying, challenging and rebuilding irrational thoughts that contribute to your fears or negative mood. 
You may be assigned homework assignments such as outside readings or to keep daily self-monitoring logs. Dr. Shinar will start to help you discover any harmful choices you may be making that trigger your emotions and help you find healthier more adaptive alternatives. 
Each person is different and the length of treatment will vary based on several factors including your level of motivation, severity of symptoms, and how compliant you are toward doing the work to meet your goals.
What should I expect from each session?
A fundamental part of CBT involves open communication between you and Dr. Shinar. You and Dr. Shinar give each other regular feedback about the treatment process while he encourages you to let him know what you feel is most helpful to you and what you think needs improvement. 
To keep you focused and goal-directed, he will provide you with routine positive feedback about how you progress in therapy with occasional redirection if he feels you are losing steam or diverting from you goals.
I've reached my goals with Dr. Shinar, now what?
After achieving your goals, Dr. Shinar will suggest to reduce the frequency of sessions to biweekly or monthly visits. At this point in treatment, the focus will change to relapse prevention and preparing you to "graduate" from therapy. 
Even after treatment ends, many clients prefer to return for monthly "booster" sessions to keep them on task and prevent relapse. But the ultimate goal is to encourage you to end treatment and move forward autonomously!
Schedule an appointment with dr ori
Are you ready to start living fully?
To learn more about individual therapy schedule your FREE 15-minute consultation and we'll help determine if our services are a good fit for you.